Clean Travel Essentials
My vacation to Mexico is finally here! I am so excited to hit the beach this week, enjoy some sunshine and most importantly: relax and recharge. It's been a busy few months so this vacation could not have come at a better time.
My inspiration for this post came a couple of weeks ago as I was getting things ready for my trip. I was doing my research to get information on the best natural sunscreens that wouldn't cake on and make my skin white, but were also effective at sun protection. In my research I found some really great products! They are free from chemicals but also have great reviews and will be effective at keeping me sunburn free.
I find I'm getting more and more questions about the personal products that I use in my every day life. So many of my friends and family are making changes to their toiletries and trying to find those brands that are effective but also safe to use. So I'm excited to share my travel essentials post with you!
I love inspiring and educating others about the benefits of switching over to natural products. When I first started to transition my personal care products over to natural brands a few years ago, I found it really helpful when I read about what others were doing and using.
While I know not everyone is going on a tropical vacation, the timing of this post is pretty perfect considering summer is coming and we all need to make sure we have effective sunscreen ready to go for those impromptu outdoor activities. Already I'm noticing I have some sweet tan lines just from my runs so it's time for me to take sun protection seriously.
I'm looking forward to doing more posts about natural products and brands in the future because of all the different categories there are!
There are so many great brands and products out there that a free from chemicals and are better for you. However, if you're wanting more information now on how you can start to make the switch to cleaner products, I highly suggest you check out Environmental Working Guide's (EWG) website. They are an amazing resource where you can search for any brand or product and it tells you what its "safety score" is. It goes over any potentially harmful chemicals that may be in that product and how much of concern it could be for your health. This is the website I used when I was first transitioning my products over a few years ago. They even have an app so you scan a product's barcode and it pulls up that same information for you! It's so handy for when you're shopping and you're trying to decide what brand to purchase.
Whether you've got a summer vacation planned or you're just enjoying the beach at home, take a look below at what I use and am bringing with me on my vacation. All brands are EWG approved and only contain the cleanest ingredients. Some products I've used before, and others I'm trying out for the first time. I buy most of my toiletries through well.ca because their prices are great and I love that I can read reviews from others who have tried the products. It's got every vacation essential from sunscreen, to skin care, hair care and even the supplements I bring with me whenever I'm travelling!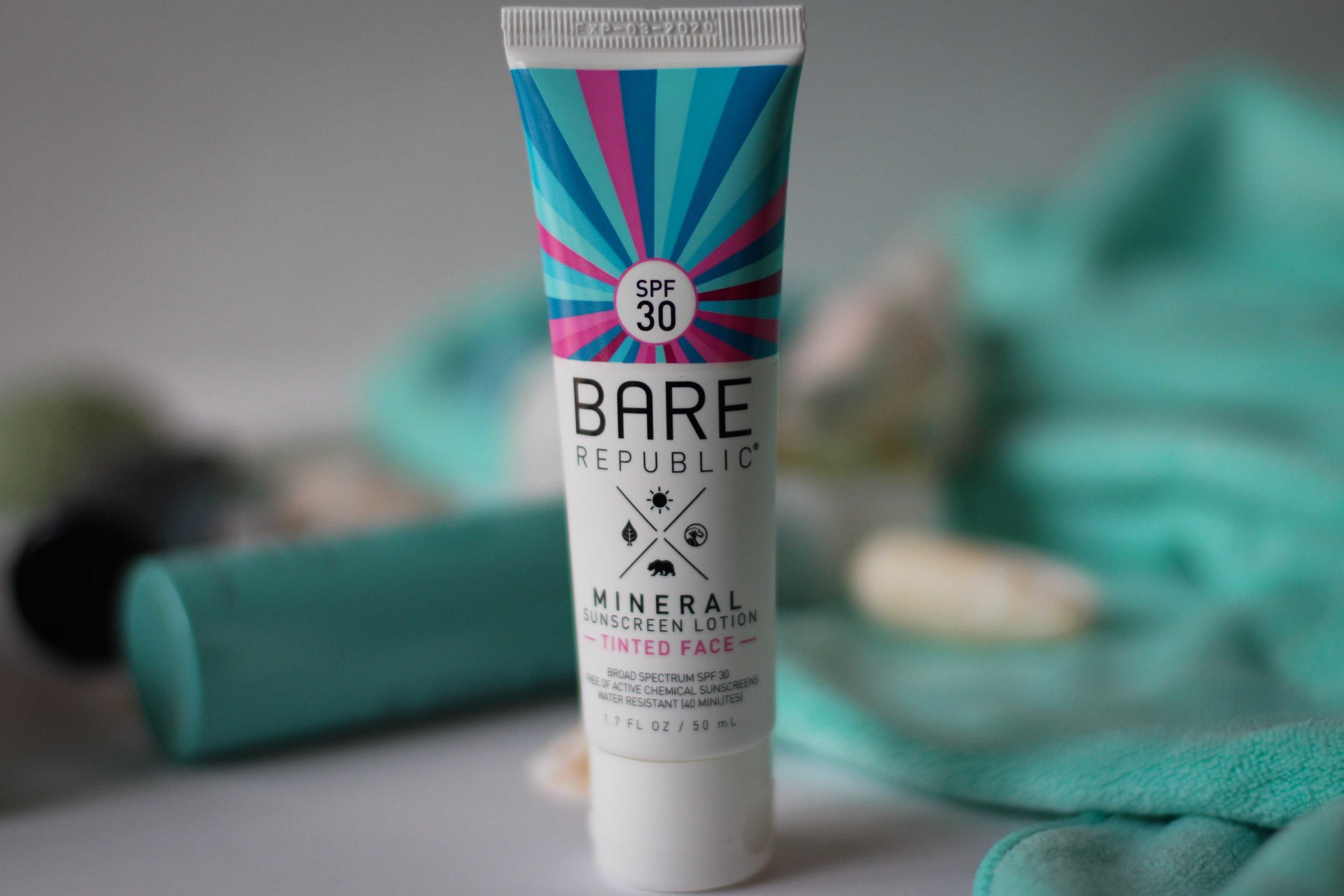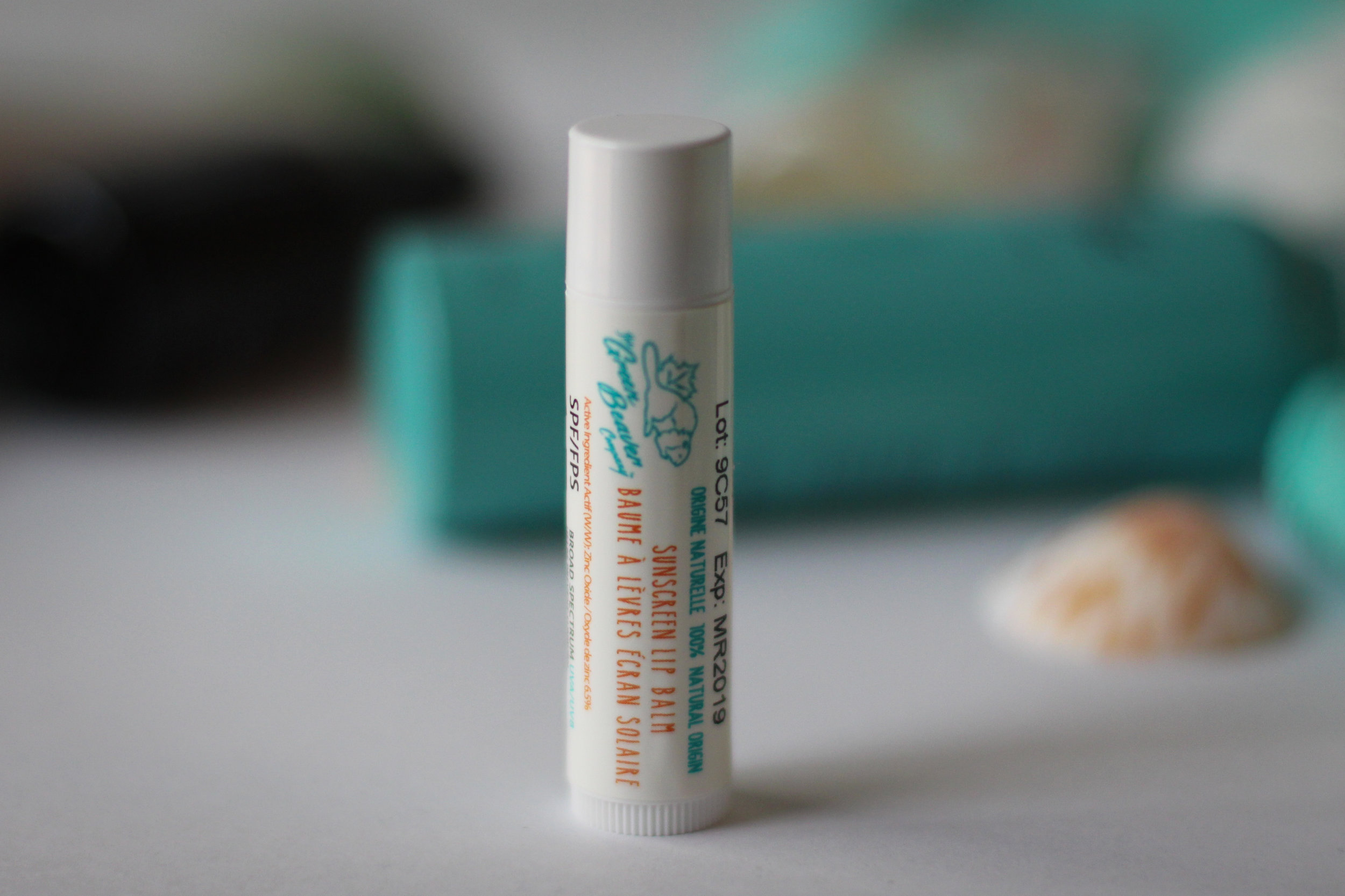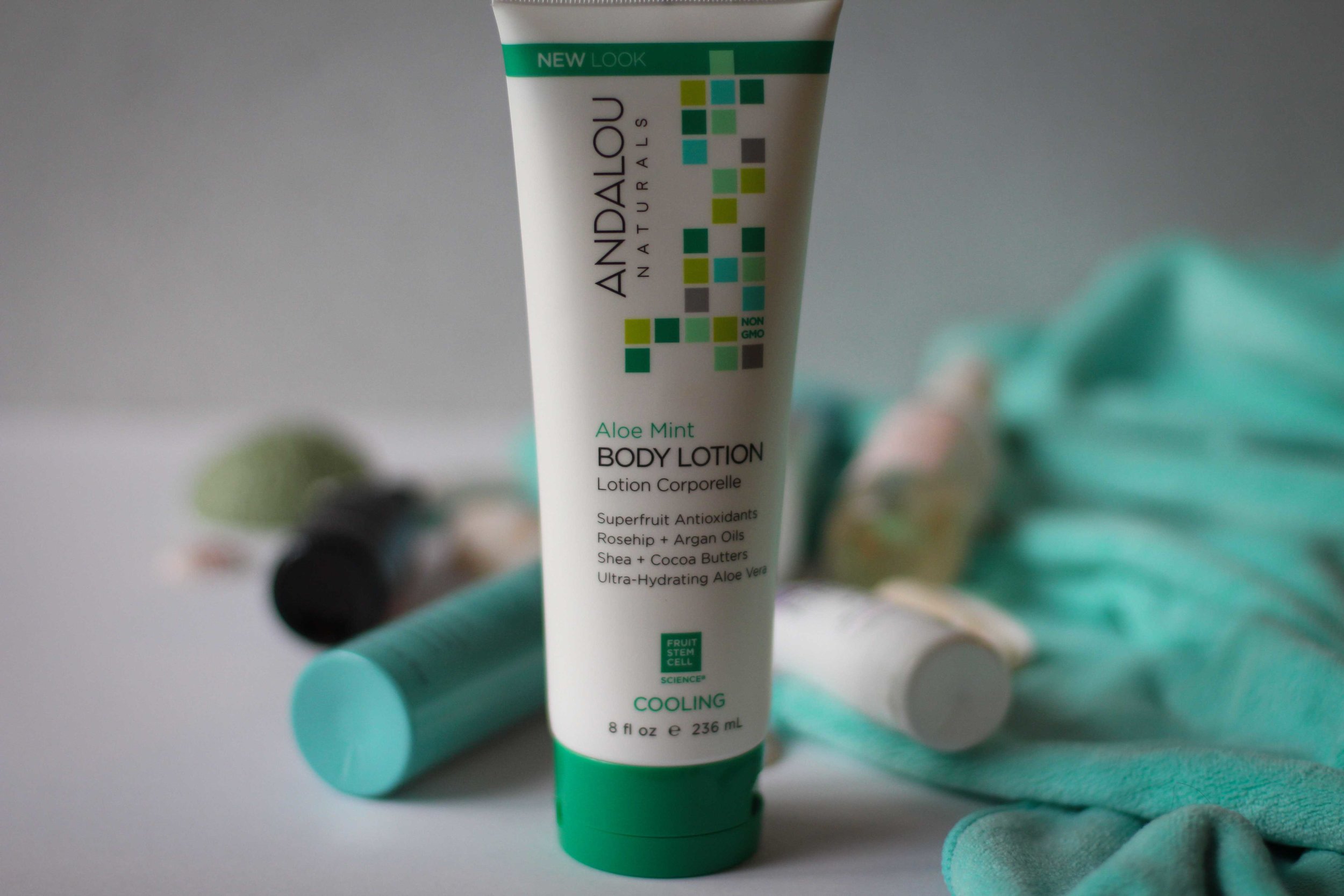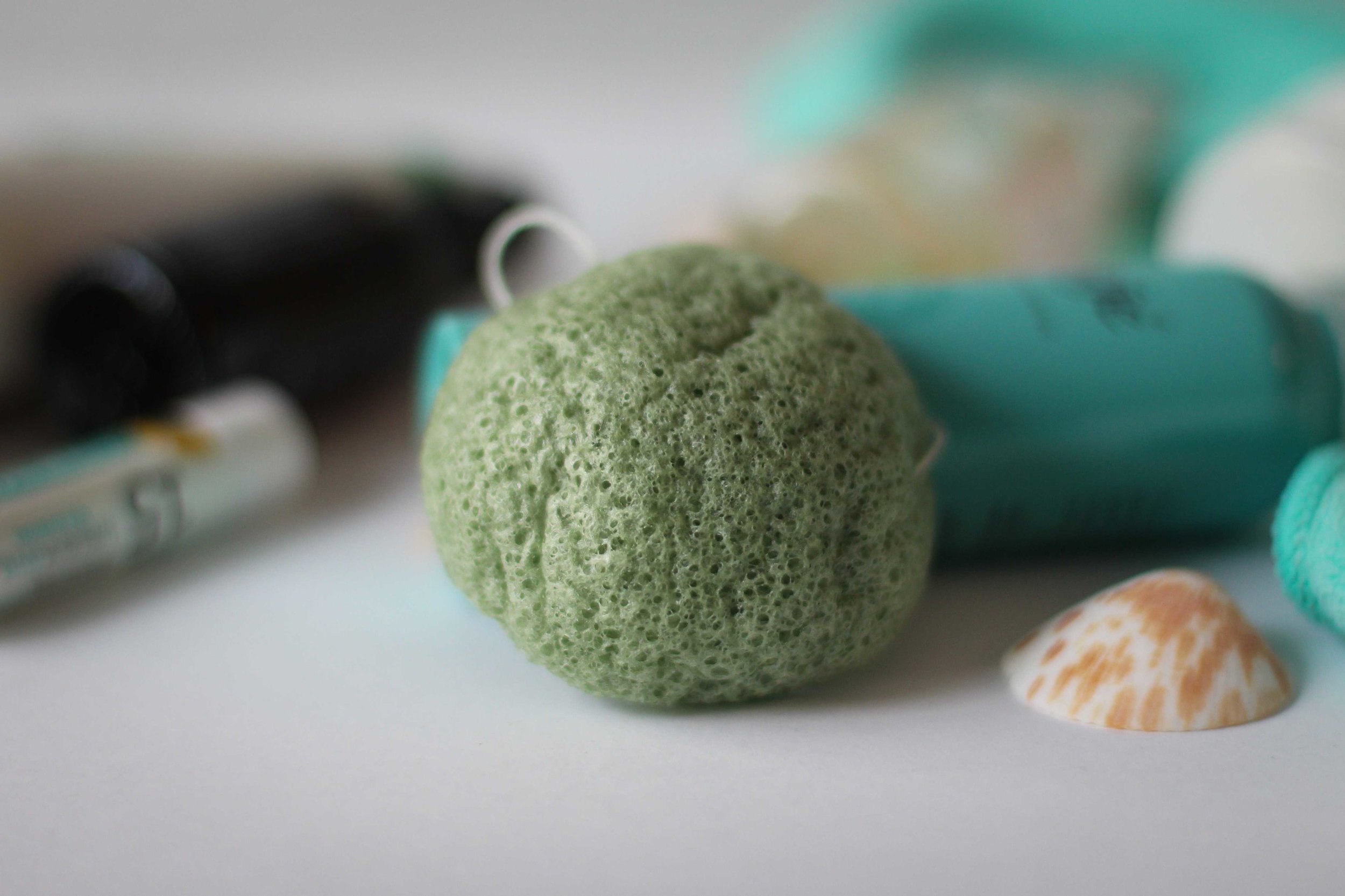 Bare Republic Tinted Mineral Face Sunscreen Lotion (SPF 30)
It goes on so light and silky! Not a thick paste like so many other mineral sunscreens. Doesn't have much coverage on the tinted moisturizer side of things, but I love how light it feels. And who wants to wear caked on makeup on vacation anyways?
Alba Botanical Sport Sunscreen (SPF 40)
Water proof, sweat proof and well reviewed as an effective sunscreen for tropical sun protection. I already started using it before I head out for a run and it's very light and absorbs well.
Green Beaver Suncreen Lip Balm
Because I can't go anywhere without lip balm… but also I've had sunburned lips before and ever since then I never go on vacation without sun protection for my lips as well.
ANDALOU Naturals Aloe Mint Cooling Body Lotion
This lotion is my absolute favourite. It smells amazing! It's super light and doesn't feel greasy at all. After a day in the sun, the cooling action from the mint just feels so good. This lotion is my go to in the summer months as well, it's the best at the lake where we don't have any air conditioning!
Genuine Health Advanced Gut Health Probiotic 50 Billion CFUs
This is the most important supplement to take with you while travelling. It helps support digestion and keeps your immune system strong. Both of these systems are important to help prevent traveller's diarrhea. We've all been there and we know how horrible it is. I also find on vacation I never remember to take or feel like taking multiple supplements. But if all you take is one supplement, you've got all your bases covered with a good quality probiotic.
Saje Konjac Kare Green Tea Face Sponge
My favourite tool in my skin care regime! This natural, plant-based fibre is great at exfoliating but also so gentle on the skin. It helps exfoliate but also removes makeup and detoxifies the skin. I love it for travelling because it's one less bottle I need to pack! All you need is water on this sponge to soften it, no cleanser required.
Saje Crystal Fresh Deodorant
Free from aluminum and other chemicals, this natural deoderant spray works to neutralize odors and keeps you feeling fresh. Not to mention I love how it smells! I'm tossing this in my beach bag to keep me feeling fresh throughout the day.
Herbivore Botanicals Sea Mist Coconut Hair Texturizing Salt Spray
This spray smells like vacation in a bottle! It's a perfectly light spray that helps bring some texture and wave to my hair. Similar to my views on makeup on vacation, I also like to keep things simple with my hair while on vacation. This spray just helps add a bit of volume to my hair and it doesn't feel heavy or sticky. Light and breezy, just like my attitude and outlook on life while I'm on vacation!